So, last night it was a gathering of the minds. Crazy minds that is. Mary came over to visit Pam and I as she will do from time to time. It is always a blast. Never a moment not filled with laughter and good times. It was like old times that Pam and I used to share, but with the wonderful addition of Mary. We had Timmy's tea with chocolate vitamuffins for snack. Good times. Good food.

Last nights get together was for the sole purpose of getting Mary moving on her stitching. Well, Mary made progress alright. Look at what she did last night. Be proud, I am! LOL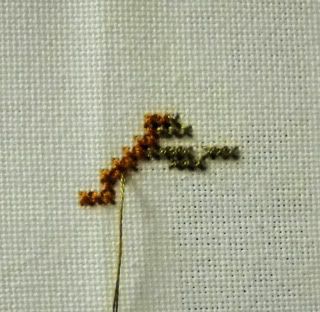 This is what it will look like when it's finished. And, Mary, you will finish it. 100 stitches at a time. Okay, I know you are sitting at 29 stitches in this picture, but will get there eventually and look like this!



Below is the most recent installment in my stocking. This is at 30 hours. It's amazing how much more progress one can make when not ripping stitches out because one fails to count well beyond 5.