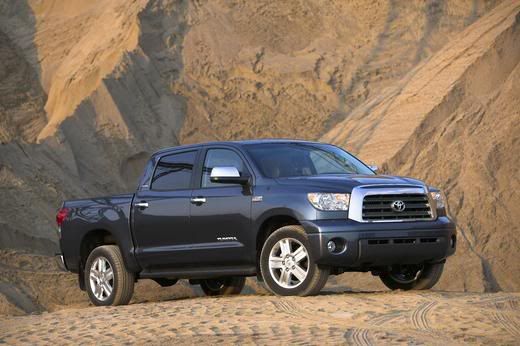 This beast is going to be taking up residence in the driveway as of early this evening. Cute Boy has decided no more messing around.

Cute Boy has wanted this truck for as long as I've known him and he's gettin' 'er today. I couldn't be happier for him. I couldn't be happier it's not me making the payments or gassing it up to be honest. Just kidding, okay maybe I'm a little bit serious. It makes me happy to know that he's going to be so happy with his truck.

I'm told I can drive it and not in the way that it sounds, as though I'm allowed to drive it. You know what I mean, right! Can you see me driving this truck? Keep in mind I'm 5' 2" on a tall day. Imagine it! It makes me chuckle just thinking of it. She sure is a pretty truck though and it would be pretty hot to be driving such a growling piece of machinery.