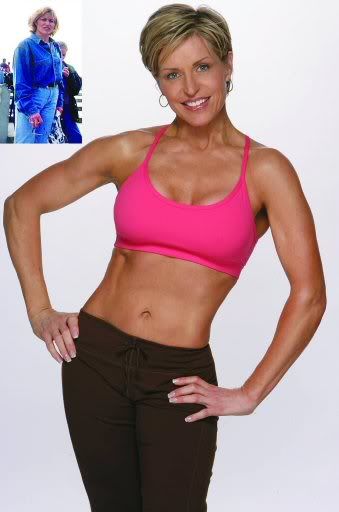 Who cares what you feel like at the beginning of a workout?
It's what happens during and after the workout that fires me up."
~ Tosca Reno
In a completely non-stalker way, this woman is my hero. She went from a 40 year old overweight divorced woman and with hard work, clean eating and working out she transformed her body and what appears to me, her life.
There are a couple of enhancements that I would covet as well, but it's really the attitude, approach and outlook I admire most.
Again, have a great day

!