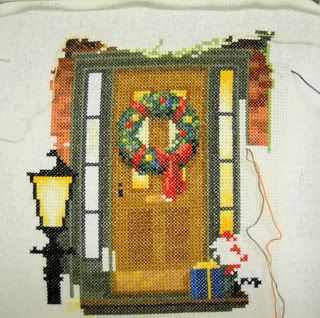 And, again at 50 hours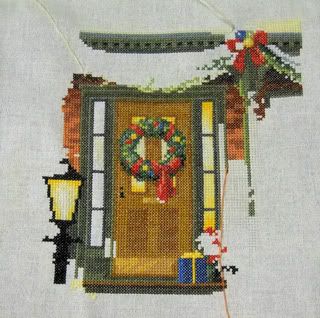 I have been plugging away. Time is in short supply, so I'll be another couple weeks before another update. It's all about the journey, not about how fast you travel said journey. Right?

It's funny how much I've changed in regards to my stitching mentality. I have had little to no desire to pick up any other piece work that I have on the go, and trust when I say I have many to chose from, I really do.

I mentioned in a previous post that I'm going to be selling some of my finished works that I have just hanging in a closet. It is sad, very very sad, not the selling of the pieces, but the beautiful works just hanging in a closet. I took a picture of one yesterday that I'm going to have Cute Boy list on his E-Bay account to sell. I have debt to pay and this may very help get rid of some of that debt. It's a plan and we'll see if is a good one.