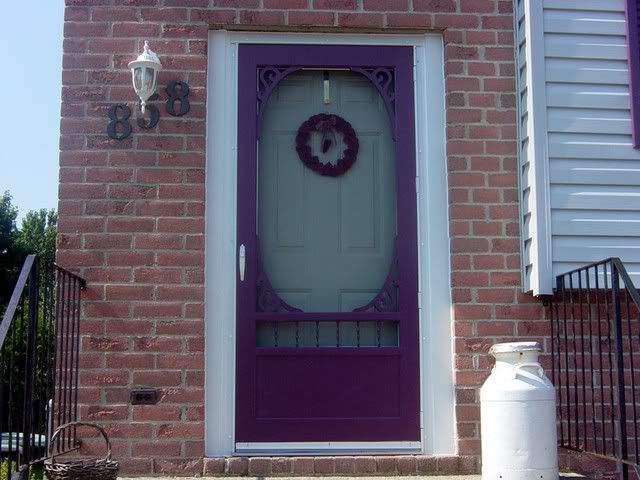 I've actually had my front door up for quite some time now, painted as well. I was having difficulty with my camera. When am I not having problems with my camera?

It has been quite the saga with this door, the main one as well as my 'country cottage' storm door. When I was originally painting this door I was traumatized to think the door was purple. It is a wee bit burgandy, not as burgandy as I wanted, but I've grown to love it. I took a pic of the main door closed so you could get the idea, but normally the interior door is always opened.

You can't see it in the pic, but when looking at the door as you are, there is an old milk can/jug sitting on the right. I've yet to do with it what I want, but eventually I'll figure that out as well. I might pry the top off and plant flowers or stick sunflowers in it. Hmmmm, now that is a great idea, eh? I just thought of that as I typed. Cute and smart, I am!

One more thing on a list of many to get this house to the point that I'm happy with it!