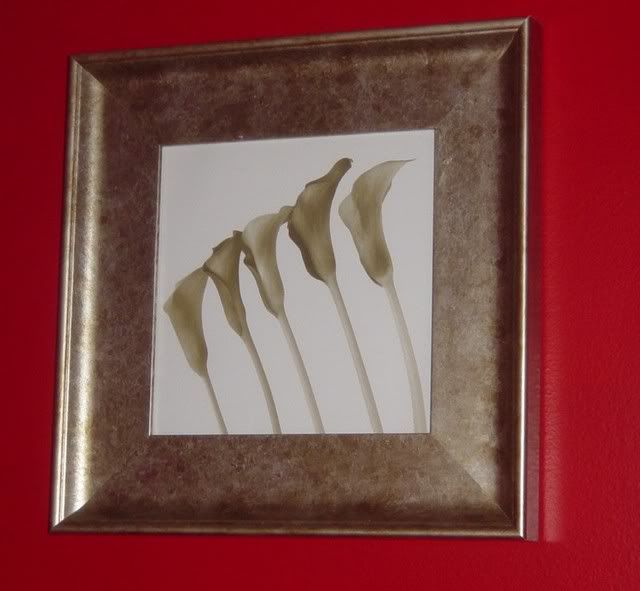 Here is one small job I tackled today. It didn't take all that long to do, probably 5 minutes in total, but what a difference it makes in Princess' room. It is gorgeous and the contrast on the red walls is stunning.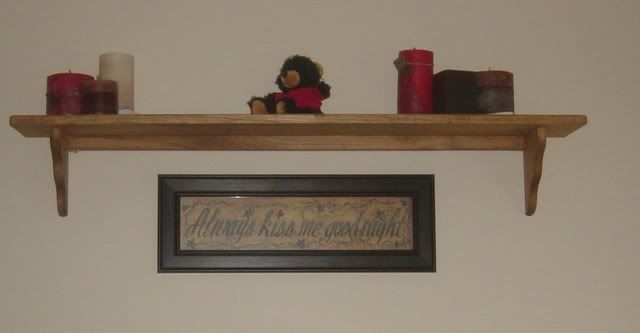 My second job of the day. I've wanted to hang this shelf for so long! I finally tackled it today. I bought these very intimidating hanging hooks - Thanks Cute Boy!! I was having moments and for those that know me and know me well, you can well imagine my moments of panic. I'm a perfectionist in the worse way. I was measuring, dividing, adding and subtracting like nobody's business. I wanted this centered and level. It was working myself into a sweat! The e-mails flying between Velda and myself - too funny. We are very much alike in someways, but not in this!! My anal tendencies paid off. I think my carpentry leaves much to be desired, but the end result is gorgeous. We'll see how well I did tonight if I wake up in the morning with the entire ensemble on my head.

If I can keep up this crazy pace, my house will eventually look how I want it, just in time to sell it!