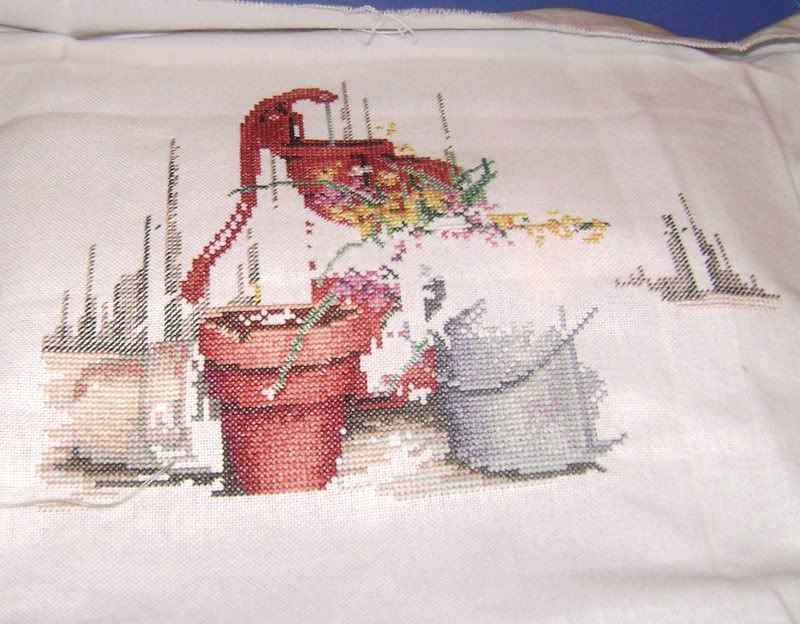 I'm back!
I've been trying to commit to my stitching a little more the last couple days. It's amazing what you can accomplish if just given a desire and the time to spend.

I'm so happy to have found my stitching mojo again. I know there are some that have commented on other blogs about their missing mojo. Well, rest assured your mojo just may be on the way home to you. I thought mine was lost forever, but it seems not to be the case. I couldn't be happier to know I'm working towards another finish.

As with each time before this and for every time to come, thank you for your encouragement and kind words. It is for my adoring public I strive to be the person you 'see' before you.
It is with you in mind, I pull each thread and cross every 'x'.